Yangtze bridge stands the test of time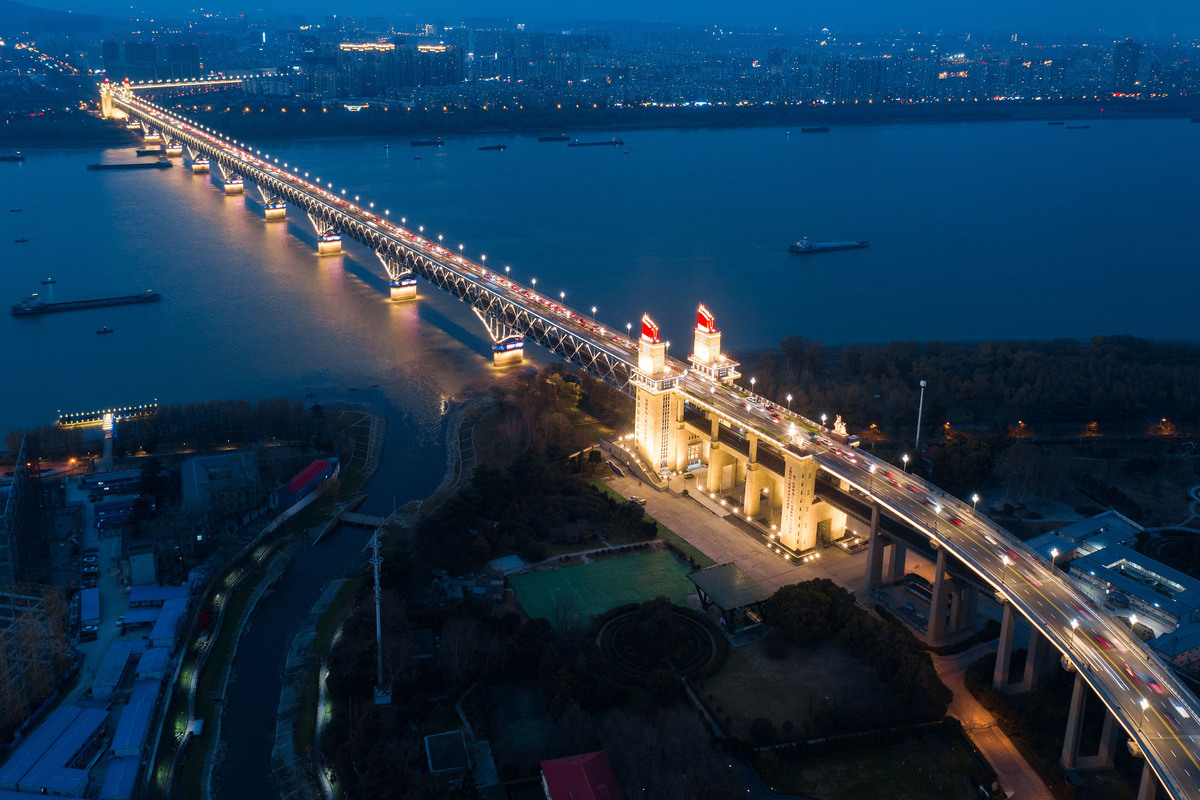 Nanjing structure has special meaning for Chinese
In the more than three months since it reopened to the public after repairs, more than 70,000 vehicles a day on average have crossed the Nanjing Yangtze River Bridge in Jiangsu province.
The number of vehicles traversing the bridge, which reopened in December, is just half that for each of the other three structures spanning the river in Nanjing, while Line 3 of the city's subway system carries more than 800,000 people across the river every day.
But despite its relatively meeker traffic flows, people from across the country visit Nanjing just to see the bridge, especially during holidays. For many, it represents far more than just a river crossing.
For years, it has been featured on a variety of posters and in school textbooks. Many people have had their pictures taken at photo studios that use images of the bridge as backdrops.
Hotels, cinemas and daily necessities have been named after it. Parents have even named their children after the bridge, with some of those born in the 1960s and 1970s being called "Yangtze", "Bridge" or "Pier" in Chinese.
The national landmark has received thousands of visitors from China and overseas since it opened in 1968. Leaders from more than 70 countries and over 600 delegations from 150 nations have visited it.
During the three days it reopened to the public before taking road traffic in December, the bridge had more than 200,000 visitors.
The 4,589-meter-long structure reopened after 27 months of repairs. As China's first home-designed road and rail truss bridge, it has been praised and loved by many. A truss bridge is one whose load-bearing superstructure is composed of connected elements forming triangular units.