An intriguing encounter at Mar-a-Lago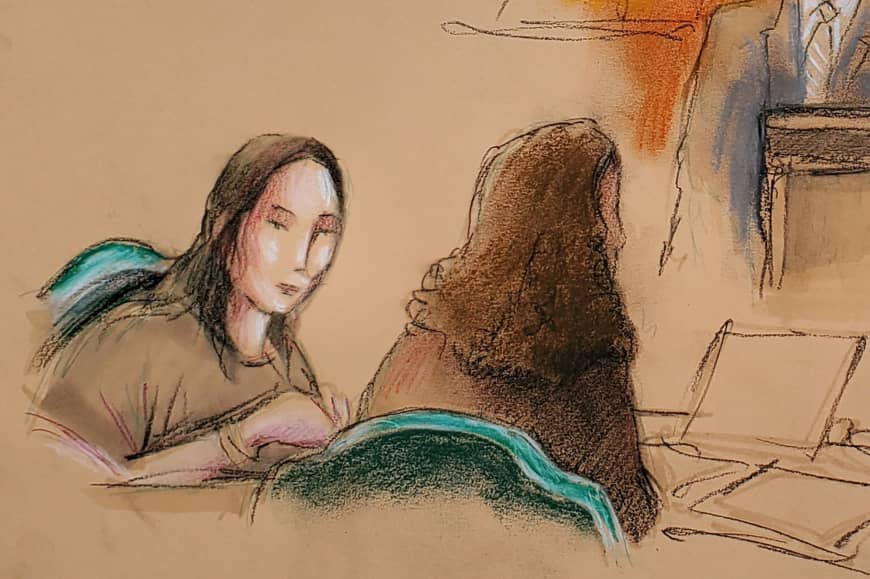 A gate-crasher to the heavily commercialized Mar-a-Lago presidential residence in Florida tells the guards she's going for a swim but she turns out to be carrying four phones, two passports and a twitchy memory stick, but no bathing suit. This alone is enough to make the caper at Mar-a-Lago sound like the intriguing introduction to a Hollywood film noir, and in a way, it is.
Hollywood tropes fire up the imagination and are ready for the taking-for strivers, media mythmakers and voyeurs alike. Celluloid dreams not only entertain but also inform; they paint the world in a way that appeals to ready-made narratives, easy to grasp and easy to remember.
Zhang Yujing is just one in a long line of individuals, not all of whom were well in the mind, who attempted to breach the security perimeter of a presidential residence, yet rarely has the trespasser's race and nation of origin been as much a part of the story as with her.
What was the racial identity of the last three people who hopped the White House fence?
Mar-a-Lago infiltrated by Chinese spy. That was the teaser for the April 2, 2019, episode of The Young Turks broadcast by Cenk Uygur on Facebook and YouTube. One can dispute the show's claim to be the "largest online news show in the world", but it indisputably exploits the lurid attraction of a hot China spy story.
Woman arrested at Mar-a-Lago Club with 2 Chinese passports, malware, Feds say. This is what Fox News said, taking a much-needed break from its usual sensational coverage. In fact, it couched the story as a claim made by the "feds".
Woman from China carrying malware arrested after entering Mar-a-Lago. The first report in The New York Times is rather more assertive, linking the story to other dubious cases involving Chinese. The headline shifts emphasis from an individual to a country. It is left up to the Times' readers, already primed by the newspaper's longheld editorial grudge against Beijing, to connect the dots.
Senior Democratic senators such as Charles Schumer, Mark Warner and Diane Feinstein reacted to the news by raising the specter of targeting by "foreign intelligence services", no doubt sensing an angle on which to discredit the US president. But even anti-communist Republican Marco Rubio, who has been quick to jump on the anti-China bandwagon, downplayed the China spy whispers: "That's always a threat, but I don't know enough about this person or this case to make a bold pronouncement on what happened here or what this is about."
The US media have largely shed their desire for neutrality, but not profit. The result: a need to feed the advertising beast, to demonize and misdirect, and a need to titillate, hyperventilate.
It's not that espionage is not a problem. The United States and China both have their share of espionage problems. But adding the word "China" to "spy" every time something suspicious and inexplicable with a link to China occurs ups the ante. If the media get carried away with the China spy theme, they will be hurtful to ordinary individuals from China and to Americans of Chinese descent as well.
China spy. It has a sharp ring to it, ready to go straight to film. With more than a century's craft behind it and brilliant advertising campaigns to get the message out, Hollywood excels at narratives that have a rich after-life. Tinseltown's touch simplifies the plot and helps make good-guy-versus-bad-guy sense of situations that are not entirely good, bad, simple nor easy to make sense of.
Even people who have never seen the films know of the fictional villain Fu Manchu. And yes, the bumbling spy also has a rich pedigree, more Peter Sellers twist than Sean Connery. Take your pick: Get Smart, The Man Who Knew Too Little, What's Up, Tiger Lily?, Spies Like Us.
The purported agent at Mar-a-Lago was clearly no Nikita. And no self-respecting member of the Charlie's Angels trio would forget the bathing suit.
So, was the trespasser a con, or perhaps the victim of a con? Both? Neither?
What if it's politically simple but psychologically complex? Perhaps the work of a deluded dreamer. It is human nature to want to speculate, to make sense of it, and yet some things don't make as much sense as we would like them to.
In today's retrograde political climate, where strongmen reign supreme, and barriers of all kinds are being built, there is an ever-present danger of demonization or vilification of people lumped together as members of a group, whether the categorization be perceived or real, racial, religious or national.
The age old us-versus-them is back with a vengeance.
If documentary evidence leads investigators and the public to establish a direct link with a foreign government, so be it-then it's a spy story in which race and nationality factor heavily. Until that time, and that time might not come if the facts don't bear it out, it is better to view the inept perpetrator as a quirky individual, and not the scheming representative of a race or a hostile government.
The author is a media researcher covering Asian politics. The views don't necessarily represent those of China Daily.
Most Viewed in 24 Hours
China Views