Heart-shaped commemorative coins issued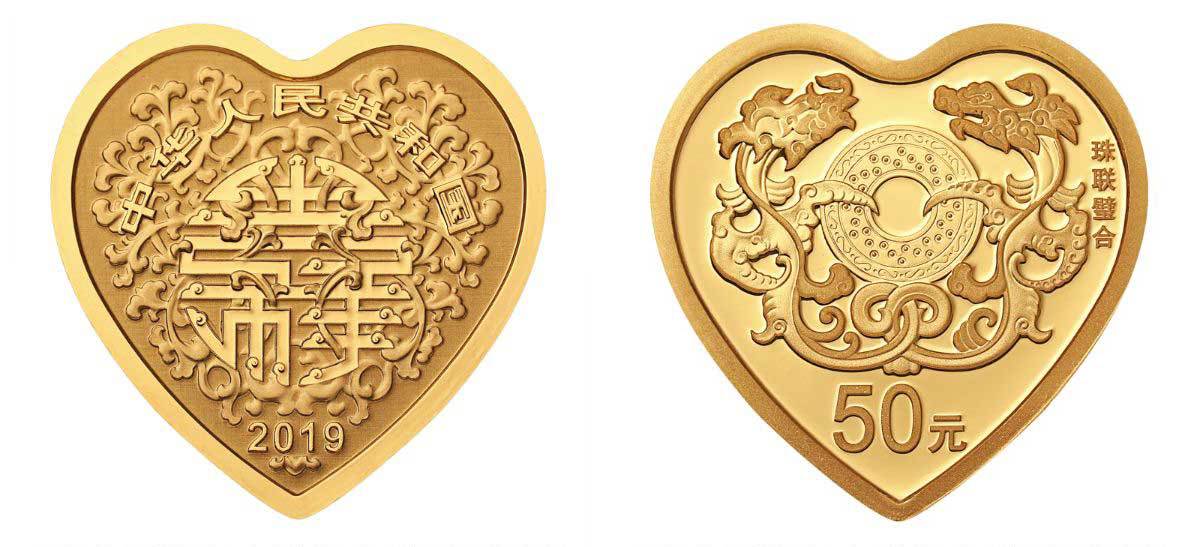 The central bank is issuing a set of commemorative coins on Thursday themed after auspicious culture.
The 7-coin set contains two gold coins and five silver coins, with a variety of shapes. Designs include traditional Chinese ornamentation, dragon, phoenix, flowers and bird. All are legal tender.
The coins are made by Shenzhen Guobao Mint, Shenyang Mint and Shanghai Mint.