Net forex sales down in Q1 2019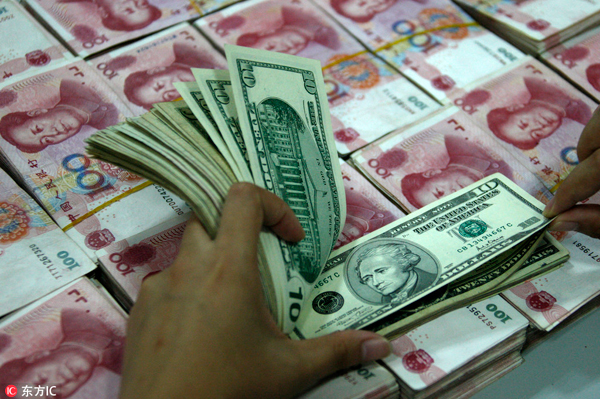 Chinese lenders recorded net foreign exchange sales of $9.1 billion in the first quarter, down 50 percent from the deficit during the same period last year, the State Administration of Foreign Exchange said on Thursday.
In March, Chinese lenders sold a net $6.1 billion in foreign exchanges, down from $15 billion in February according to the regulator.
Since the beginning of the year the foreign exchange market has become more stable, with cross-border capital flows through major channels showing positive changes, said Wang Chunying, spokesperson for the SAFE.
Generally speaking, net foreign exchanges sales by banks indicate demand of foreign exchange is surpassing supply in the market, while net purchases indicate the opposite.