Survey: More games, livestreams for China's university students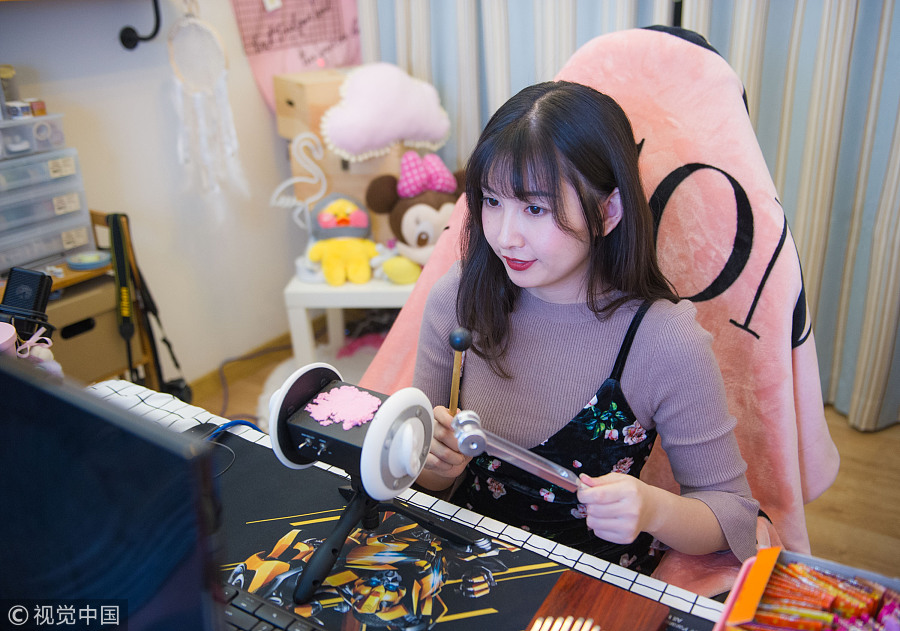 Students in China's universities spend nearly two hours playing online games per day, and 60 percent watched livestreams, a recent survey showed.
The result was based on a survey carried out in 18 universities in different provinces of China by the Chinese Academy of Social Sciences. More than 18,000 students participated in the survey.
Nearly 40 percent of respondents were fans of internet celebrities, the survey found. Sixteen percent checked their movements every week, while 8 percent checked every day, Guo Yaping, a doctoral student at the academy involved in the research project, told China Youth Daily.
Game, technology, beauty and makeup livestreams are the most popular among the post-1995 students, according to the survey. For them, watching livestreams is more for leisure and entertainment, instead of obtaining information and studying, Guo said.
The survey found 8 percent of respondents did livestreams on some online platforms, and 23.8 percent hoped to become a livestreaming host in the future. Among the latter, more than 30 percent wanted to be a game show host, while nearly 20 percent preferred food-related shows.
Post-1995 students had their first contact with the internet much earlier than post-1980 and post-1990 individuals. On average, access to the internet started at the age of 11 for post-1995 students, while it began at age 9 for students born after 2000.
The survey also found Chinese university students spent nearly two hours per day playing online games, and more than 22.95 percent played every day.
According to the survey, online booking services greatly facilitated people's daily lives, with students in universities becoming a major customer group.
About 72.1 percent of respondents said they used online ride-hailing services, 4.5 percent booked their lodging online in advance, and 13.5 percent made appointments for other life services such as hairstyling and laundry.
The Panel Study of Chinese University Students (PSCUS) is a research project on Chinese university students conducted by the Chinese Academy of Social Sciences. As a panel study, a survey has been conducted once every year since 2013.
The project aims to build a theoretical framework for the study of Chinese youth and provide references for administrative departments of education or employment in policy decision-making.